Trinity TV Collaboration
Trinity TV, a Catholic cable TV station broadcasting from Trinidad & Tobago, has launched an inspiring new program called Leap of Faith. Leap of Faith is the brainchild of Trinity TV station manager Lisa Bhajan. Her goal was to create a panel discussion program tackling issues affecting the modern Catholic Church.
To bring this idea to life, Lisa reached out to the IPI/VLCFF due to her over 20 year association with us. The VLCFF's Sister Angela Ann Zukowski enthusiastically supported developing the concept into a show. A regular episode of the half- hour show is called Ethos, and features well-informed guests from the University of Dayton and the IPI/VLCFF community. Feedback has been tremendously positive and we know you will enjoy the program. Individual episodes will be showcased here on our website, so check back often!
Leap of Faith, Ethos

Today's Topic:
The dynamics of disaffiliation in young Catholics
Trending: News & Social Media
Our Mission
The Virtual Learning Community for Faith Formation (VLCFF) is a growing initiative to offer adult religious education and faith formation anytime and anywhere via the internet. The goal is to support the church's professional ministry of religious education and faith formation in cyberspace.
The VLCFF is coordinated and sponsored by the Institute for Pastoral Initiatives (IPI) at the University of Dayton - a Catholic Marianist Institution.
From Eric F. Spina, University of Dayton President:
"The Institute for Pastoral Initiatives is a pioneer in the e-learning field, delivering 24-7 remote classes to dioceses worldwide long before the pandemic prompted schools to go online and offer hybrid learning. With a successful model already in place, the VLCFF is poised to reach [even] more people with faith formation classes."
A Brief History of the VLCFF
Explore Our Program
Overview
Getting Started
Certificate Programs
Institute for Pastoral Initiatives
From our Students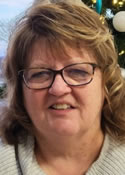 "I have completed many courses through University of Dayton VLCFF online. I keep thinking I am through but the classes you offer are so interesting and beneficial for my job and in my personal faith growth that I continue taking classes!"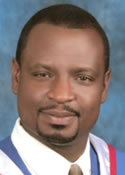 "I am eternally grateful to University of Dayton for treating me not as just a student, but as family. This was my first experience with online classes and I found myself struggling during a particular course since I was juggling studies, work, family and other activities. I felt swamped. I quickly fell behind and just as I was contemplating if I should quit, my facilitator taught me how to balance my assignments."
"So, every session has been awesome! Your facilitators take the time to give feedback on a personal level as well as reach out when assistance is needed."
University of Dayton Religious Studies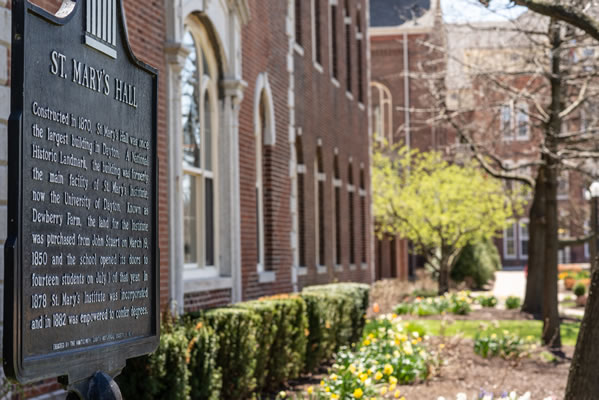 Did you know The University of Dayton offers undergraduate, masters, and doctoral degrees in Religious Studies?
As a Catholic Marianist university, the mission of the Department of Religious Studies is to discover, explore, and analyze religious experience in its various manifestations emphasizing the Roman Catholic tradition, in dialogue with the other Christian traditions and with the world religions.
For more information visit the Religious Studies website.
Make a difference!
Support the VLCFF.
The Virtual Learning Community for Faith Formation is a non-profit organization at the University of Dayton. Your tax deductible gift can help further our mission of religious education and faith formation.
Learn More